The Adventure Starts Here...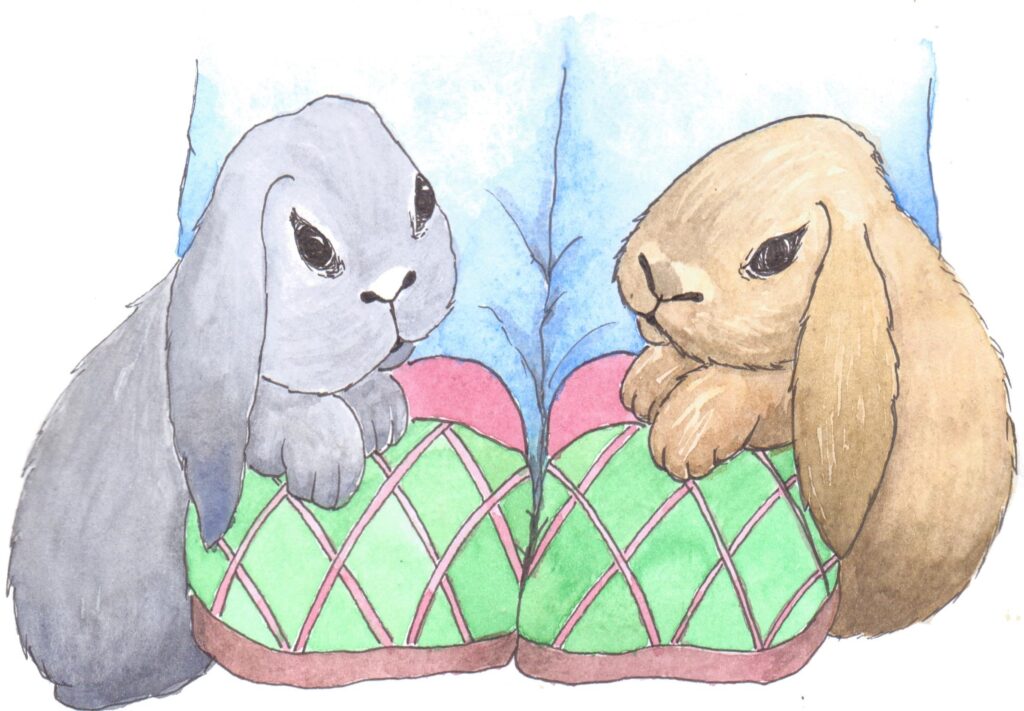 Welcome to the world of Perry and Pippin
Follow 'The Adventures of Perry and Pippin' from the very start. Read about Perry moving into his new home with a new family and how that led to the introduction of his best friend Pippin.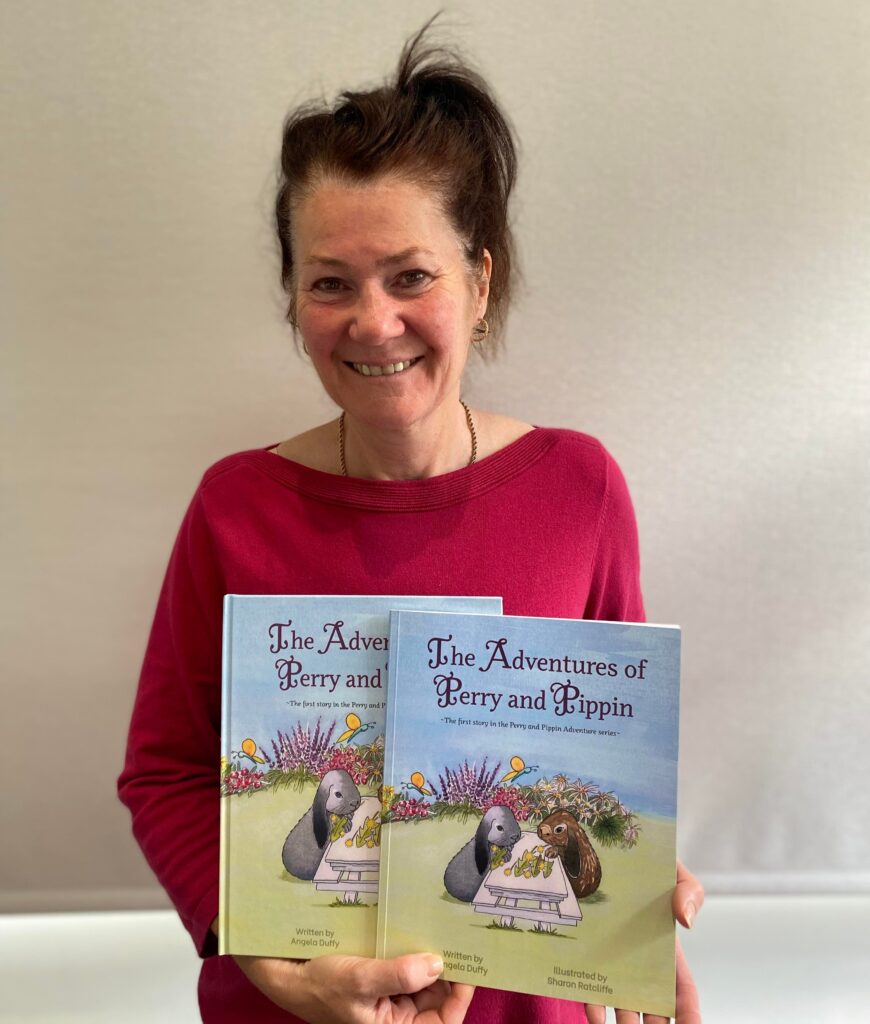 Hi and thank you for your interest in my favourite two house rabbits, Perry and Pippin. They are the first house rabbits we've had as a family and they're a source of constant amusement. The story of how these two lovely now-not-so-little rabbits came to join our household is told in the first book of the series.
One winter morning I was sitting on the chair (I am the rabbit) with my two owners. I didn't really know their names but I just call them Mummy and Daddy. When Mummy placed me down on the ground I was dying to go outside. Mummy knew that. Daddy came downstairs and said we were going RUSSIA! I wasn't as excited when I heard it was an 12 hour straight flight to Moscow! We finally arrived at Manchester Airport when I saw a humungous pet shop! Daddy walked in there and saw a rabbit. A rabbit named Pippin! After that I must have fell asleep because I remember NOTHING! When I thought I woked up I saw this other rabbit sitting next to me. It was probably Pippin. I must have fallen asleep again because I found myself [boued] on a plane. The first thing I saw was a beautiful sight, my favourite thing of all time… CHEWY WIRES! Yummy, yummy, yummy. The bad thing, mostly the worst thing of all is that the wires are on the roof inside the control room. Yes I did. I made a run for it. I sprinted into the open door of the control room. There was a very tall ladder through so I climbed it. Oh I regret biting that wire. The airplane crashed down. Next thing I remember is me being at the vets. Mummy and Daddy were in the corner with bandages on. While they were in hospital, Nana looked after me. It's now to end off the day with a bunny. Actually!
One summers morning me and Perry lay on Mummy and Daddy's bed, so tired because Mummy was cheering for England last night because it was the Euro's 2021 (me and Perry were dressed in red and white). It was only a minute in time I heard Mummy say to Daddy that we were going on holiday to V, E, R, O, N, A. Sarah asked Mummy if me and Perry were going but Mummy said… "Sorry Sarah but no it would be too much fuss" Mummy sighed. Jessica and Sarah's Sneaky Plan! Jessica opened the cage and Sarah held me and Jessica held Perry. We all huddled together, I didn't know why Sarah looked so serious. Jessica said "if Perry and Pippin can't come what are we going to do?" Sarah replied "We could put them in our bags". "OK Sarah" exclaimed Jessica, "it's a deal!". So on the day me and Perry were stuffed in Sarah's bag. Going On Holiday! When I was in Sarah's bag I smelt an odour that came from underneath me, it was some sort of fluffy red thing in the shape of a foot, perhaps it was Sarah's extra foot. Soon we were at V, E, R, O, N, A. Sarah snuck me and Perry into the hotel room and put us on the bed, then they went shopping with Mummy and Daddy. Me and Perry saw a bowl full of skittles and ate them all and got a sugar-rush, we bounced on the bed and did mini flips in the air and landed on the bed. It was so fun. After all that fun I was very thirsty so I drank from something called a toilet, it was very refreshing. Me and Perry lay back on the bed, now it is time for some bunny nap.